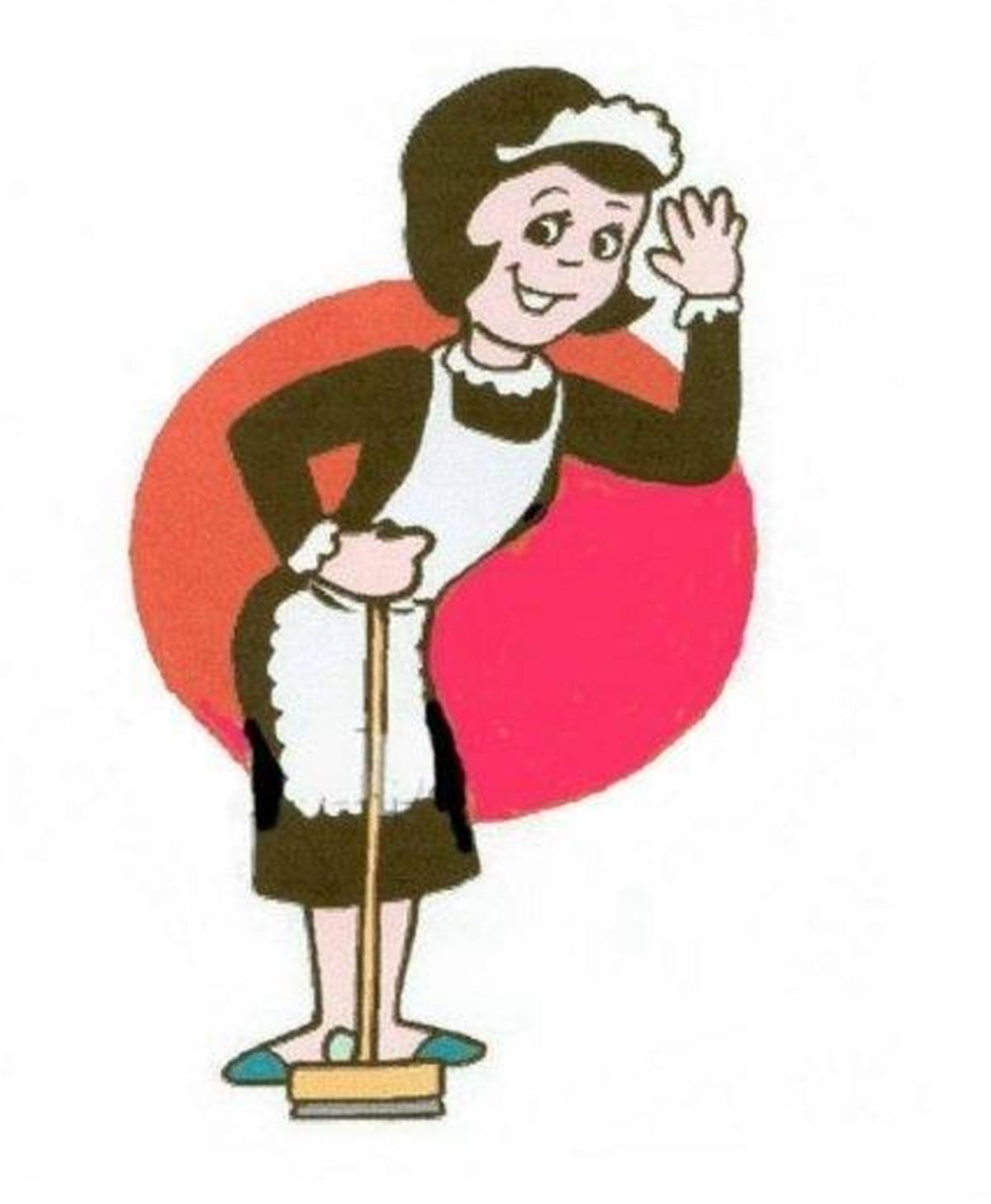 Maid!
Hmmm.. Currently, been thinking nak dapatkan this so called person that i can call, Bibik or our own version of 'Gee'?! Hehehe..
Yup, i know, this is something yang hubby memang tak nak from the beginning.. My hubby susah nak percayakan maid, and the idea to let a stranger duduk serumah is a BIG NO NO for him! I understand why, sebab rambut memang sama hitam, tapi hati lain2.. If you dapat the right one, yang boleh you percaya, then it's okay.. But kalau dapat macam neighbour my sister, memang you akan tarik nafas panjang.. Huhuhu.. My sister's neighbour paid for rm12K tau to get a maid, bila datang jer, she only stayed for 3 days, and pastu, hilang, lesap, lari, etc2.. Nasib baik the neighbour takder anak kecil or baby.. The maid tinggalkan the kids macam tuh jer kat rumah masa dia lari.. Nasib baik budak2 tuh dah besar.. Takut kan??
Itu yang buat kitorang lagi tak berani nak amik maid.. But, dengan keadaan sekarang, i really need an assistant.. Tambah2 bila pindah di Cahaya this coming Sunday.. I rasa i mesti nak somebody tolong this and that, since i yang tak berapa fit untuk buat kerja2 berat sangat.. And plus, during my confinement.. Mesti lah nak somebody to look after Aidan, and few keje rumah.. *Sigh..
Nasib baik, with all the advice from our loved ones, hubby macam understand kenapa we need a maid.. We even plan to send the maid and my kids (later on) to Shah Alam, during day time, and petang baru ambil diorang balik.. And if Achik Ha dah pindah rumah, our Bibik can stay jer terus di Shah Alam, teman Opah and mamat di situ.. Thanks Achik Ha, for the brilliant idea.. :) Still, mummy dok *scratch2 kepala, our Bibik takder bilik di Cahaya, since kitorang memang tak sediakan bilik for 'Bibik'.. Nampak tak how tak nak kitorang to have a maid last time.. Hehehe.. Skang baru nak fikir camner nak buat with the rooms.. Hehehe.. Yer lah, before Achik Ha nak pindah ke apa, the maid for sure kena stay dulu di Cahaya.. Hmmm.. *Scratch2..
Persoalannyer, kena dapat the right maid dulu, baru boleh sembang! Hahaha.. I need a maid, not so young (bukan apa, kalau muda, ada jer kes berkenalan ngan pekerja sini, and lari!), motherly look, pandai jaga budak2 kecik, pembersih, rajin, baik hati, and few other great qualities.. Wahhh! Demand.. kekeke.. tapi betullah, saper tak nak maid diorang ada ciri2 tuh.. Hehehe..
** Tak pernah imagine nak kasik Aidan for Bibik to jaga.. Nasib baik ada my mom di Shah Alam yang willing to look after them (with the bibik sekali later la! kekeke) during day time.. Bukan apa, hubby a little bit jealous if maid and our kids ada this close bond sangat2.. Dia tak nak once dia balik from keje, the kids lebih prefer to stay with the maid, not him.. And i understand that.. Kalau i pun, i'll be major 'jealous!', tapi right now, since i am helping my client at his office, and Aidan i tinggalkan with my mom, and Gee, i tengok Aidan ok jer! :)
p/s: Thanks to all his aunties yang selalu tak lupa bawa Aidan sekali kalau diorang nak keluar pegi mana2.. My kicik just love to get in the car, and pegi jer shopping or any where at all.. Hehehe.. :) He learned from the best.. He learned it from Me! Hehehe.. :P