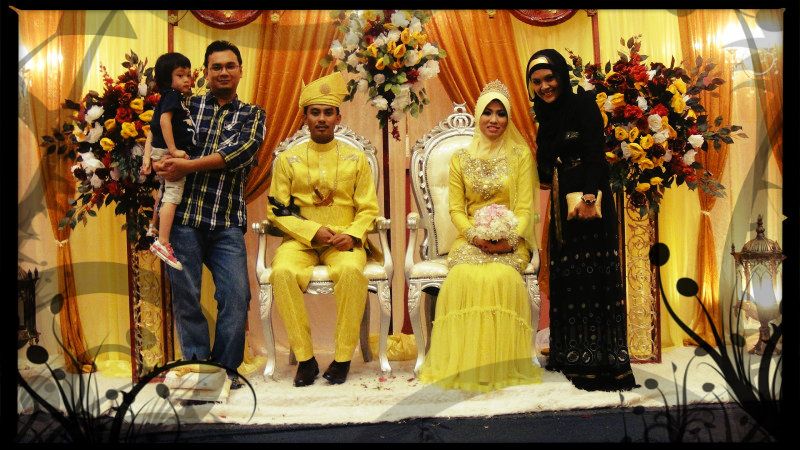 A celebration to celebrate our King and Queen.. Yes, yellow is so right.. :)
Let the love story begins.. :)
I was so amazed with the theme and the color that both newly wed chose.. They picked Royal Yellow! :)) Nice right?? Yes, i was joking around with them, siap menjunjung patik, harap diampun.. Kekekeke.. :P
It was a beautiful wedding, with lovely faces of dear Kedah family.. :) The best thing ever was that my Maklang came! Oh my, when i saw her there, i was so excited, and alhamdulillah, she looked great, sihat, smiling all the way.. :) Tok couldn't be there, sebab Tok tak sihat di Kedah.. :( I am looking forward to go back to Kedah, and hopefully dapat beraya di sana juga.. Dah lama tak ziarah kubur my dad.. In Shaa Allah, i need not take any break from my job, simpan cuti for raya.. Hehehehe.. :P
Hubby's cousin was so sweet, saying that i looked like Cleopatra today.. Kekekeke.. :P How ironic, the dress that i wore today memang the dress that i wore during our CIMB Annual dinner, couple of years back.. And yes, the theme was Egypt! Hihihihi..
Got to meet up with The Hoohaas too.. This time takder la sorang lambat, sorang lebih awal, and sorang balik cepat.. Kekeke.. :P Apa2 pun, i just love all of them.. :)
Congratulations again Khairul and Ainnoor.. :)
Okie dokie, pictures time.. Enjoy! :)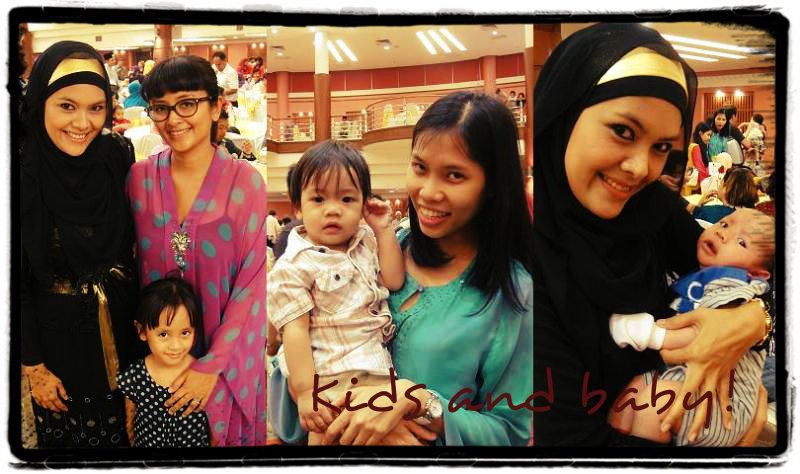 With Kak Adik, Shaista, Pija, Lil Lokman and baby Awal.. :)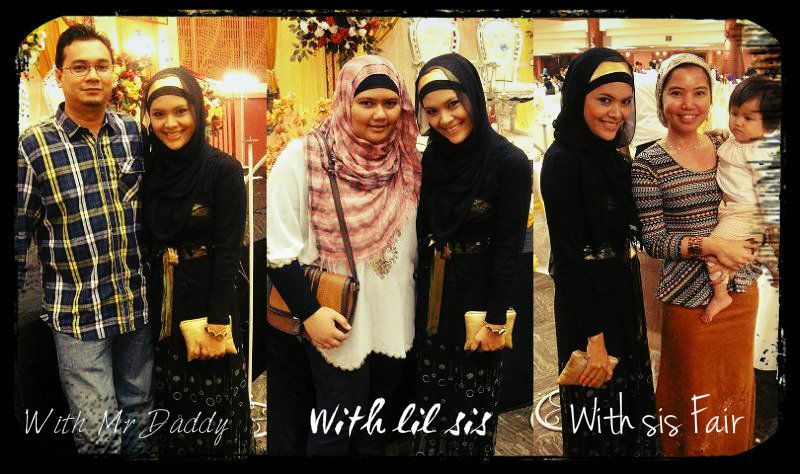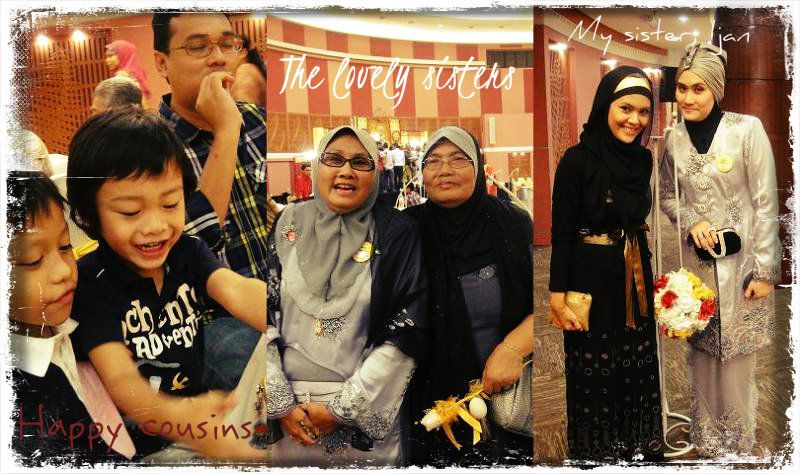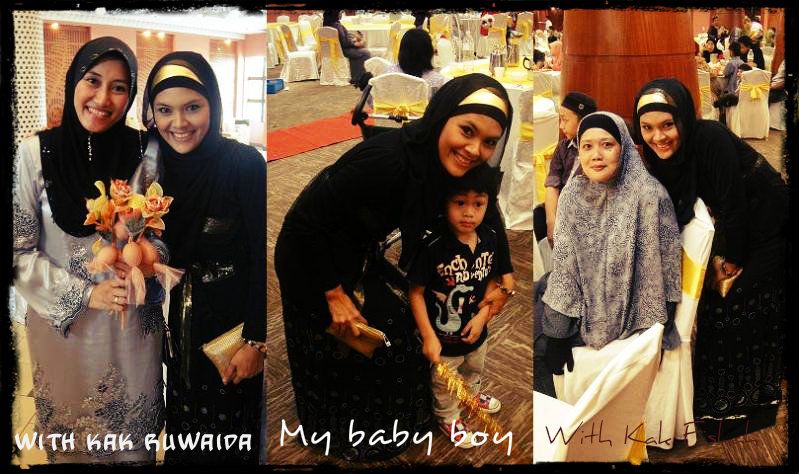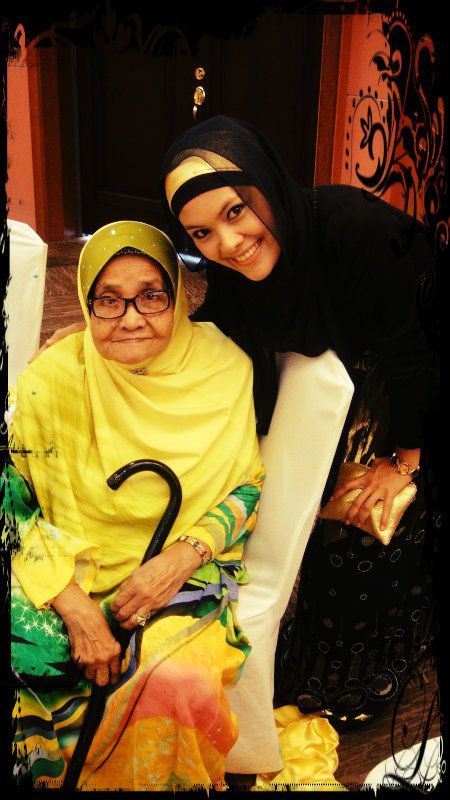 My Maklang.. You will always have a special spot in my heart, forever.. I love you!