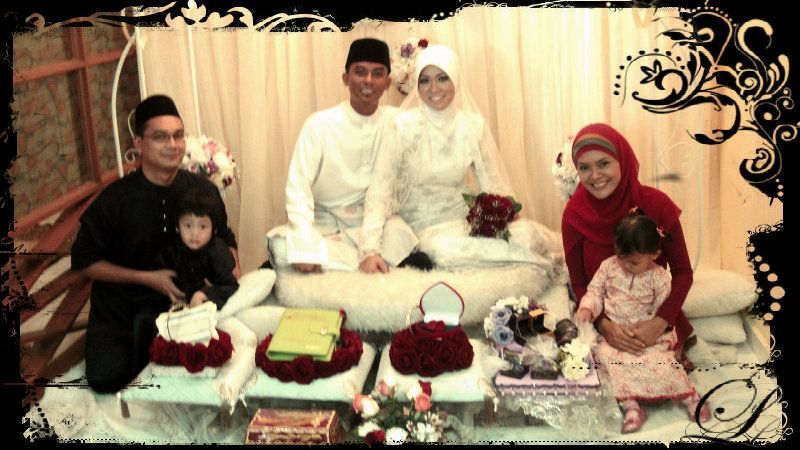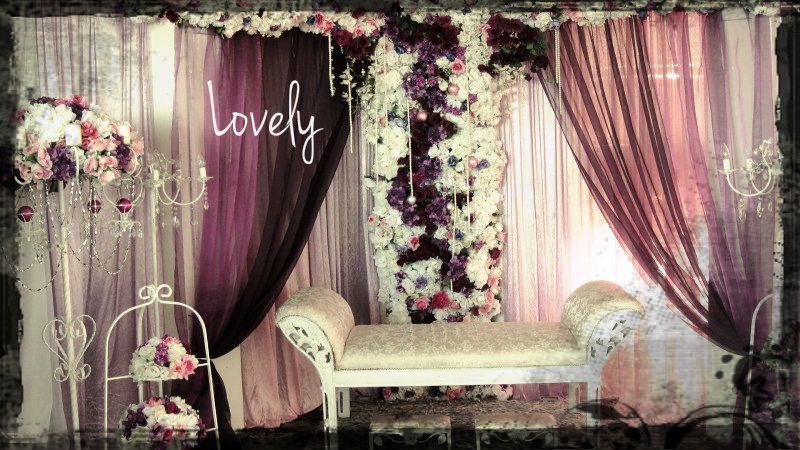 Congratulations Khairul and Ainnoor!
Red Alert!
Pictures of dear cousin's Khairul and Ainnoor's Solemnization Ceremony are here!! :P
Yes, i just love weddings, and this time, Kak Ijan picked RED! Yes, so bold, so glamorous, and so elegant! :)) Good choice dear sis! :))
Here, we would like to express our love and gratitude for having us to be part of your memorable day, Khairul! We are so happy for you.. What a great way to end your 2012.. You got yourself a wife.. :)) Hehehe.. So sweet! :)) My prayers for you and Ainnoor, may Allah bless the 2 of you with His unconditional love and happiness always! :) You guys deserve all the happiness in the world! Amin..
Thank you Kak Ijan, Abag Hadi, Maksu Ah, Paksu, Kak Ruwaida and family for inviting us, and it was a great makan2 weekend, for sure! :))) I had a great time last Saturday.. Eating bihun while chit chatting with Kak Ijan.. :P We should do this more often.. Looking forward for this coming reception, on the 12th! In Shaa Allah, we will be there.. :) See ya!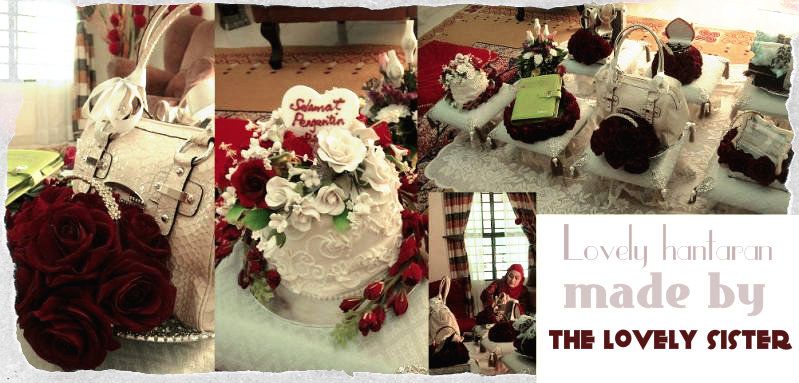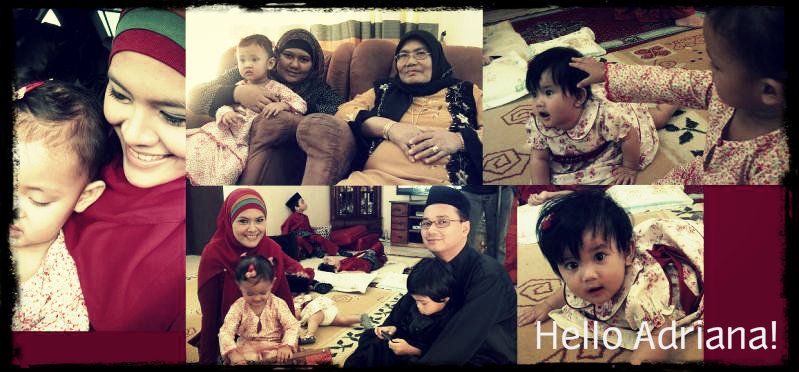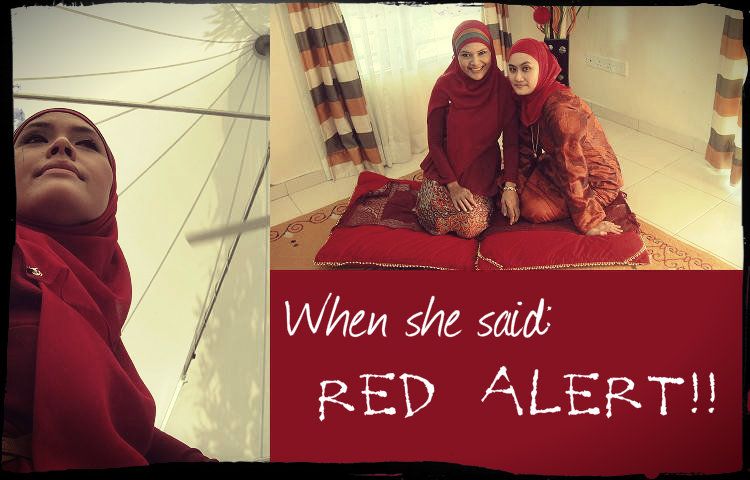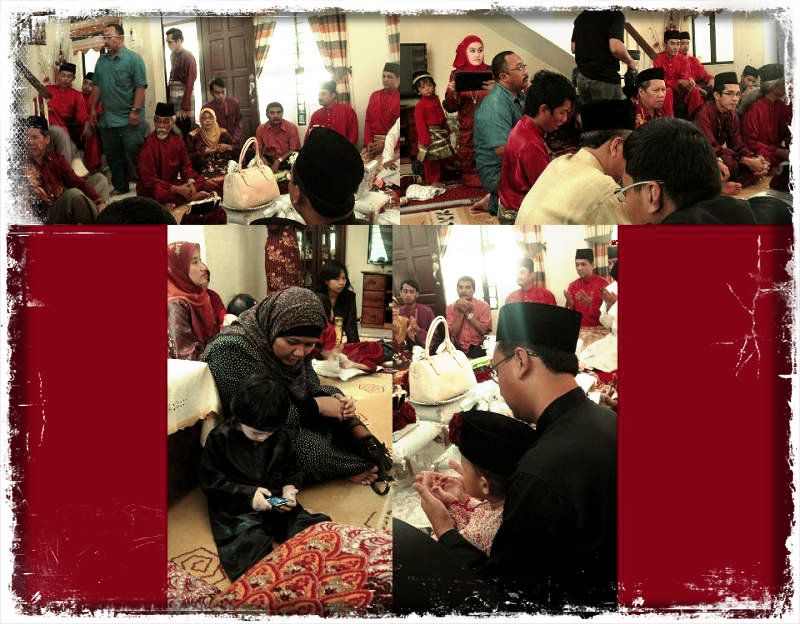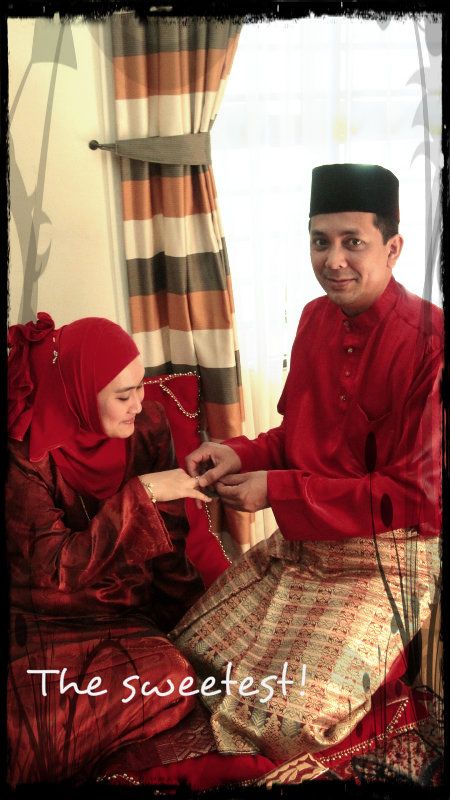 Congratulations Kak Ijan and Abg Hadi!!
Aiikkkk!! *slap forehead!
(For me, they are the sweetest couple ever! :))
Saper yang kawen nih?? :P Kekeke..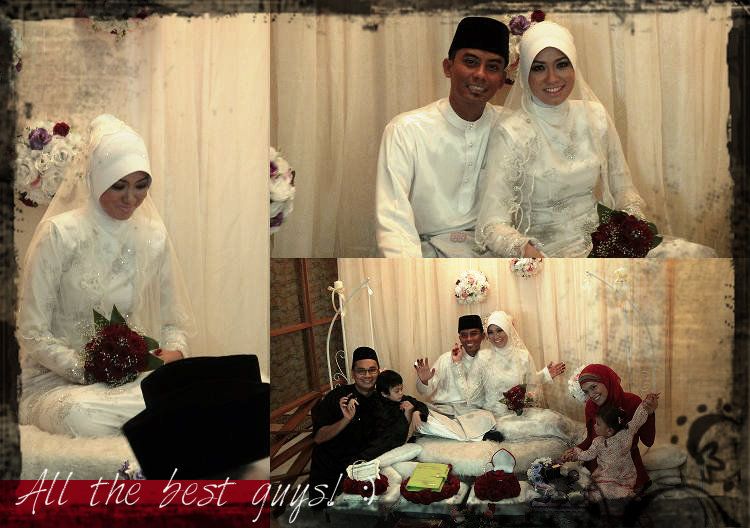 Congratulations guys!!! Ainnoor macam Shila Hamzah! :P