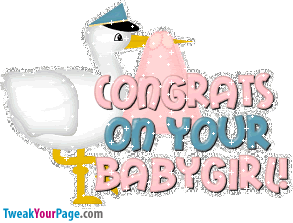 Congrats Zura and hubby!
Seriously, i have no idea about this, sampai you informed me yesterday.. Thanks hun, for sharing this wonderful news with me.. Umah dekat jer, nanti for sure kitorang 3+1 sampai kay? Kena bgtau dulu? Ala, tak terjah ler namanyer.. Kekeke.. :)
Can't wait to see your baby girl.. Congrats again, dear.. :) See ya!