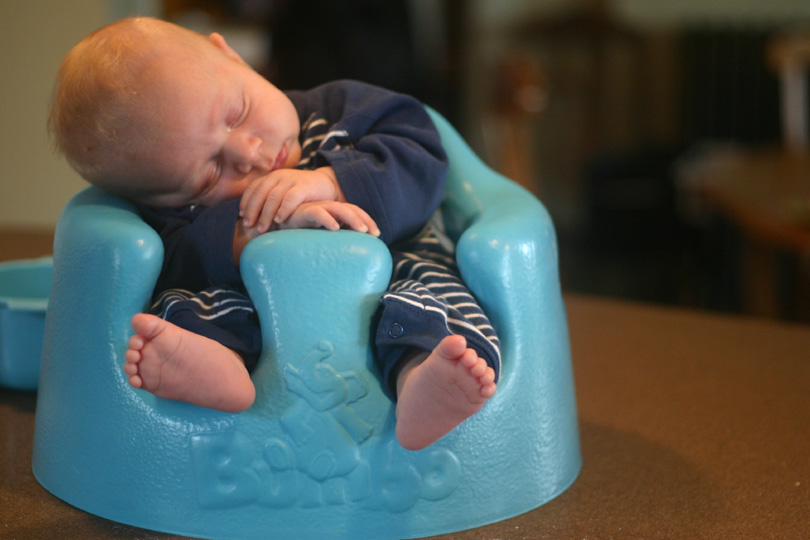 BUMBO set! A must have for all mummies.. Able to train children to sit up straight, and very handy since it is best for travelling purposes.. Mummy likes it sooooo much! Achik Ha got one for Haikal too last time.. Very nice!
The
Bumbo Baby Seat
is a snug and cozy environment for your baby. This revolutionary infant chair is uniquely designed according to the baby's posture. The Bumbo enables babies to sit upright all by themselves! Bumbo Baby Seats are suitable for babies from as soon as they can support their own heads unaided until they can get out of the seat on their own.
This award winning infant chair is manufactured to the highest safety standards from low-density foam material, which makes it lightweight and portable. It is soft and comfortable for the baby, hygienic and nontoxic. The integral outer skin of the material is durable and easy to clean.
And it comes with a tray too. The Bumbo Play Tray helps your baby develop their important trunk muscles and improve hand-eye coordination at the same time. Toys placed on the play tray are within your child's reach so for the first time they can sit up and play. This gives your baby a great feeling of independence. It also gives parents a break because babies want to stay in the Bumbo Seat longer.